What type of seating will the concerts be?
Open seating, bring a lawn chair or blanket for all concerts. Chairs will be available for rental.
How can I purchase tickets for the various concerts?
What is the Parking Situation?
Parking signs will guide guests to the appropriate parking location. Parking will be available past the winery, golf shop and turf care.
What time do concert gates open?
Gates open 1 hour before concert starts 
Do children need tickets?
Yes, tickets are required for children three years of age and older. All ages are allowed inside the Ampitheater; although, we ask that you do NOT bring in any children under the age of 6 into the VIP section. The volume level near the stage may be too high for sensitive ears.
Are tickets refundable?
Tickets are non-refundable except in the event of a cancellation, and then tickets are refundable at the original point of purchase only. Once inside the venue, ticket holders cannot re-enter.
What if I lose my ticket?
We are not responsible for lost tickets, lost tickets cannot be replaced.  Please keep track of your tickets.
Can I buy tickets the day of the show?
You may purchase tickets at the box office on the day of the show if any tickets are still available. Cash or credit/debit card only, checks will not be accepted.
What if it rains? Will the concert go on?
The Concerts at Swiftwater Cellars take place in an uncovered outdoor venue. You should be prepared for inclement weather. Performances take place rain or shine. You should also bring sunscreen if necessary. Shade umbrellas are permitted only prior to the performance(s) and during intermission. We are located in the mountains, please bring blankets, jackets etc. as needed. No exit or re-entry is permitted to retrieve belongings from car if forgotten.
Is there food and drink available during the concert?
Concession style food and alcoholic drinks will be available for purchase during the concerts. NO ALCOHOL OR OUTSIDE FOOD MAY BE BROUGHT INTO SWIFTWATER CELLARS. Sorry, no factory sealed soda or water bottles please.
What payment forms are accepted for food and drink?
We accept credit and debit cards, however, having cash will allow you, and other guests to move through lines easily and efficiently.  We will have ATM stations available at the venue for your convenience.
Are there camping and/or hotel accommodations in or around the venue?
There is no camping available at Swiftwater Cellars. There are a number of hotels and motels in the area including Suncadia Resort, Best Western in Cle Elum, and many more.
What is the camera policy?
At the request of the artists, as a general rule small personal cameras are allowed. Not allowed are professional cameras or cameras with a detachable lens, or flash photography. The contracts we enter into with artists absolutely forbid any type of recording devices, audio or video. By purchasing a ticket, you agree that any media can be confiscated and become the property of the artist.
Can I bring my pet?
Sorry, pets are not permitted in the concert venue except for licensed service dogs.
Is there safety and first aid service?
EMS will be available to assist with any medical emergency.  We will also have a security force onsite for your personal safety.
Is smoking permitted?
Smoking is permitted in the "Designated Smoking Areas" only.
Are discounts on group tickets?
Do wine club members get discounts?
Yes. Wine club members get a discount on up to 4 tickets per concert. Discount codes will be issued to all wine club members via email. Members will be notified prior to tickets going on sale to the general public via email.
Do I need to bring ID?
Yes, ID will be checked at the door.  Please make sure to bring appropriate identification if you plan on consuming alcohol.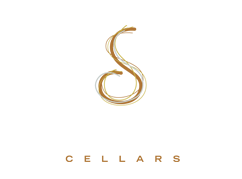 SWIFTWATER CELLARS
301 Rope Rider Drive
Cle Elum, WA 98922
-509.674.6555-